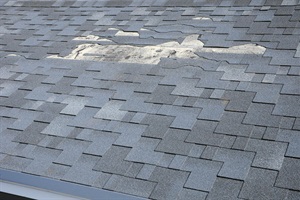 As a homeowner, it's your job to do repairs as needed and perform regular maintenance to keep your house in good shape. One of the most important things you can do to care for your home is to maintain the integrity of your roof.
Your roof protects the rest of your home from the elements. An old or damaged roof can cause countless other problems inside your home if it isn't fixed quickly. Roof replacement may be expensive, but it will save you money on other repairs in the long run.
But how do you know when you need to replace your roof versus when you can simply repair it? The following signs can be indicators of a damaged roof. If you do notice one or more of these issues, you should
get in touch with a roofing contractor
to obtain a professional opinion.
1. Some shingles are cracking, curling, or buckling.
Things like trapped moisture or improper installation can cause shingles to warp or break. There is also the possibility that your damaged shingles are actually defective, which could potentially entitle you to a refund from the manufacturer.
2. There are shingles missing from your roof valleys.
Roof valleys are the areas where two sloping sections of a roof come together. They're what funnels water and snow off your roof and into your gutters, so damaged roof valleys mean that you're especially susceptible to leaks.
3. Shingles are missing altogether.
Even one missing shingle can create a leak and allow moisture to get underneath your roof, leading to much bigger problems. Be sure to check for missing shingles after storms too, as roofs in North Carolina are often damaged by hurricanes.
4. There are shingle granules in your gutters.
When shingles age and wear out, the granules that coat them tend to fall off. Checking your gutters regularly for shingle granules can help keep tabs on the condition of your roof.
5. You can see light coming in through your roof.
To check this, you'll need to access your attic. Take a good look around during broad daylight. If you can see beams of light coming in from your roof, even small ones, you may need to repair or replace your roof.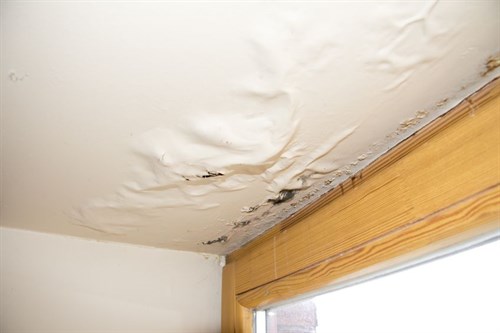 6. You've noticed obvious leaks.
This probably goes without saying, but if you've seen water running down your walls or noticed a drip coming from your ceiling, you should call the North Carolina roofing professionals at Absolute Metal Roofing ASAP.
7. Check your roof and walls for streaks or stains.
Water damage will often leave brown or yellowish stains behind. If you've noticed stains like these appearing on your house, it's a clear indicator that water is getting in somehow.
8. Look for signs of sagging both inside and outside.
Roofs that are deteriorating will often show signs of sagging from the outside. Your roof could also be damaged if you notice portions of your ceiling are starting to sag, swell with water, or feel wet to the touch.
9. Inspect your roof closely for moss or fungus growth.
While these things aren't an issue in and of themselves, the presence of moss or mold can be a sign that moisture is trapped somewhere under your shingles. Excess moisture can lead to mold buildup and speed up the rotting process in wood and
asphalt shingles
.
10. Check for signs of poor workmanship.
Installing a new roof isn't easy, and should only be attempted by certified roof installers. Unfortunately, it's not uncommon for people to fall victim to bad contractors and poorly trained workers. If you notice things like mismatched tiles, excessive patches, or multiple layers of shingles, your roof may not have been installed properly.
11. Your roof is over 20 years old.
How long a roof lasts depends on whether it was installed properly and what materials were used, but generally speaking, roofs can last between 20 and 25 years. If your roof is older than that, or you're not sure exactly how old it is, you can contact the roofing pros at Absolute Metal Roofing to
schedule a free inspection
.
Regardless of which of these issues you've noticed in your own roof, it's always best to seek a professional opinion before trying a DIY roofing repair or paying for a new roof. The team at Absolute Metal Roofing has
years of experience
repairing and installing both
shingle roofs
and
metal roofs
in North Carolina.
Call us at 844-299-7699 to schedule a free estimate and find out if your roof needs repair or replaced.