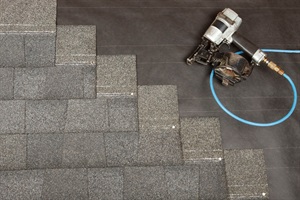 At Absolute Roofing Systems and Construction, we offer many different types of roofing in Wilmington, NC, but one of our most popular roofing options is asphalt shingles.
A tried and true favorite, there are many advantages of asphalt shingles. That said, they aren't going to be the best fit for everyone. To help you determine if they're right for your home, check out our list of the pros and cons of asphalt roof shingles. Or, if you're ready to schedule asphalt shingle installation in North Carolina, contact us today for the "absolute lowest price!"
Pros of Asphalt Shingles
Used on both residential roofs and commercial roofs, asphalt shingles are a customer favorite because:
They're affordable. Both the cost to install asphalt shingles and the cost of the shingles themselves are relatively low when compared to other roofing materials. This, combined with the fact that (on average) asphalt shingles last around 20 years, makes them a budget-friendly option for homeowners and businesses.
They come in a variety of colors, styles, and textures. At Absolute Roofing Systems and Construction, we offer three types of asphalt shingles: traditional 3-tab asphalt shingles, architectural shingles, and luxury shingles. Our clients can also choose from a rainbow of colors and even select the texture that best matches their home's aesthetic.
They can be installed quickly. Compared to other roofing materials, asphalt shingles don't take long to install. Most jobs can be completed in just a couple of days, making asphalt shingles the perfect option for those who are dealing with leaks or storm damage and need a roof ASAP.
They can be used with a sealant. Unlike some types of roofs, asphalt roofs can be professionally sealed for extra protection against moisture, leaks, and the elements.
They're attractive. Asphalt shingles provide a traditional, classic look that appeals to not only homeowners but homebuyers as well. They're sleek, stylish, and can give a polished look to older and newer homes alike!
They'll probably match other homes in your neighborhood. Since asphalt shingle roofs are very common, your new roof will probably look a lot like your neighbors. Remember though, there are plenty of colors and styles to choose from, so your roof can still be unique!
They can help keep your home warm. Asphalt does a good job of insulating naturally, which really comes in handy during winter when the temperatures drop.
Cons of Asphalt Shingles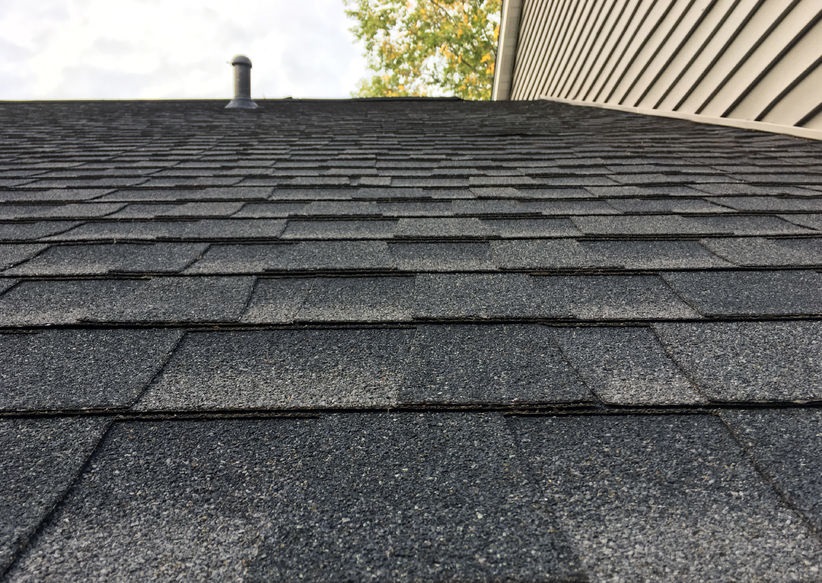 Though there are far more good aspects, there are some disadvantages of asphalt shingles. Before you make a final decision, consider that:
They don't handle sudden temperature changes well. The rapid fluctuation between extreme heat and extreme cold can cause asphalt shingles to crack. If you live in a climate where the temperature can change a lot in a short period of time, asphalt shingles may not be for you. Fortunately, here in North Carolina, this generally isn't a problem.
They can't be installed in below-freezing conditions. Temperatures below zero can result in shingle damage during installation. So, if you need a new roof in the dead of winter, asphalt probably isn't the answer.
They don't improve resale value. They may help your house match your neighbor's, which is good for the neighborhood's curb appeal, but asphalt shingles won't do much to improve the individual resale value of your home.
They can be damaged by hail and falling tree limbs. Both of these things can crack asphalt shingles, but that is true for a variety of other roofing materials as well.
They can be susceptible to wind lifting. High winds, especially over lower sloped roofs, may damage asphalt shingles.
They hold heat in the summer. The same trait that makes asphalt shingles an advantage during winter means that they may make your house hotter during summer.
The color of asphalt shingles will fade over time. Fortunately, selecting a lighter color from the get-go will help with this issue. It will also help reflect more heat in the summer!
They aren't environmentally friendly. Not only are asphalt shingles partially made of petroleum, but producing them also results in high emissions. There are far more "green" options, like metal roofing.
The team at Absolute Roofing Systems and Construction have years of experience designing, building, and customizing countless construction projects. Whether you need help with a building project, a remodel, or a new roof, we've got you covered. Check out our work and get in touch with us to get your project scheduled today - 844-299-7699.